Hello everyone, I hope you've all had a nice weekend.
Thanks so much to everyone who entered the marigold giveaway, I always feel very drawn to flowers at this time of year so was very glad you all got into the swing of things and shared some of your favourite flowers. Here are the things that you recommended:
Emma
must love this time of year, she's been busy crocheting some favourite daffodils which you can buy from her
etsy shop
.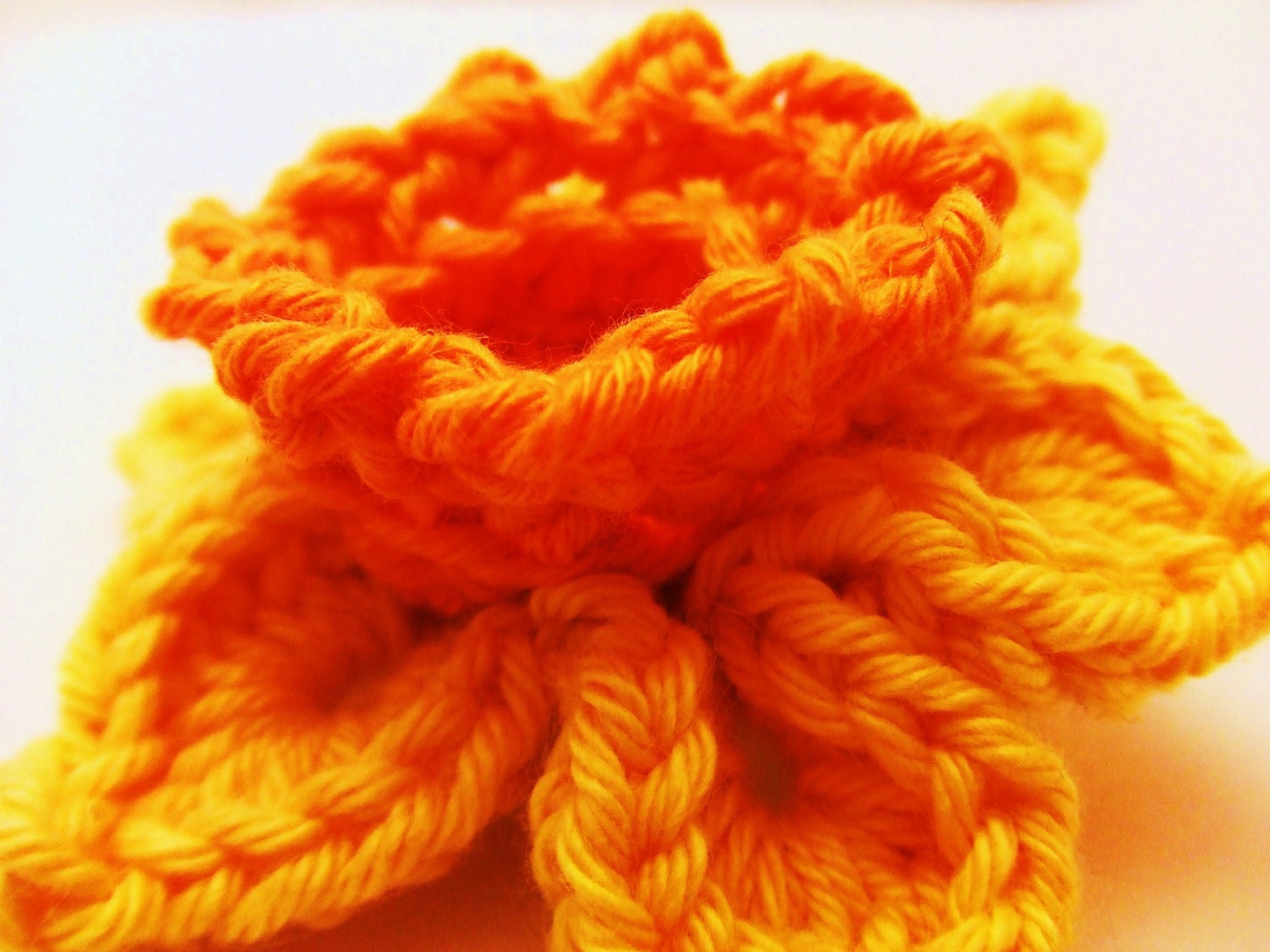 Debbie shared a selection of her own
crochet flowers
Carla
recommended a crochet expert that I've been following for a while too,
Attic 24
always has a beautiful, bright crochet project on the go.
Thank you so much for sharing these fantastic images. I've spent the weekend potting flowers so will have some pictures of my own to show you later this week.
So now to the moment you've all been waiting for...
There were 5 of you that contributed to the giveaway and 3 of you got a bonus entry for following me on google.
So that means that everyone gets a prize! The winner of the goodies is Polka Dot Lighthouse and everyone else gets a packet of seeds! Sow them in a sunny spot outdoors towards the end of this month or you can start them off inside and plant out mid to end of April.
Please all email me your addresses to lyndseyhaskell@hotmail.com and I shall pop your prizes in the post within the week!
Thank you all so much for taking part!
x